My journey with Miss Universe New Zealand
First up, to enter Miss Universe New Zealand, you need to register, and you do that by clicking on this link.
Once you have entered, your entry form will be viewed by our selection team.
Following that, you may well be invited to join us at Stiletto Camp. The next Stiletto Camp will be held on Saturday, March 23 and Sunday, March 24, 2019. However, there is an informal social get-together on the night of Friday, March 22. You will be informed of the date you will attend when your invitation email is sent to you.
Once confirmed, those travelling from outside Auckland should book their airfare or bus travel as soon as possible. You must arrive on the Friday as we start promptly at 9 a.m. on Saturday.
If you are an out-of-towner, Miss Universe New Zealand does not pay for your accommodation. In previous years, all our contestants have stayed together at Base on Auckland's Queen Street. This is a backpackers, and because of the large numbers attending, contestants room together in groups of four to six. They are on a female-only floor and only contestants are in your dorm, not members of the public. It's very much Next Top Model-style. We make a block booking, but individual payment will be your responsibility. It works out at approximately $35 per night.
Any airport transfers are your own responsibility. Travel to and from Base to the Stiletto Camp venue is your own responsibility, but it won't be far away, and normally contestants share an Über.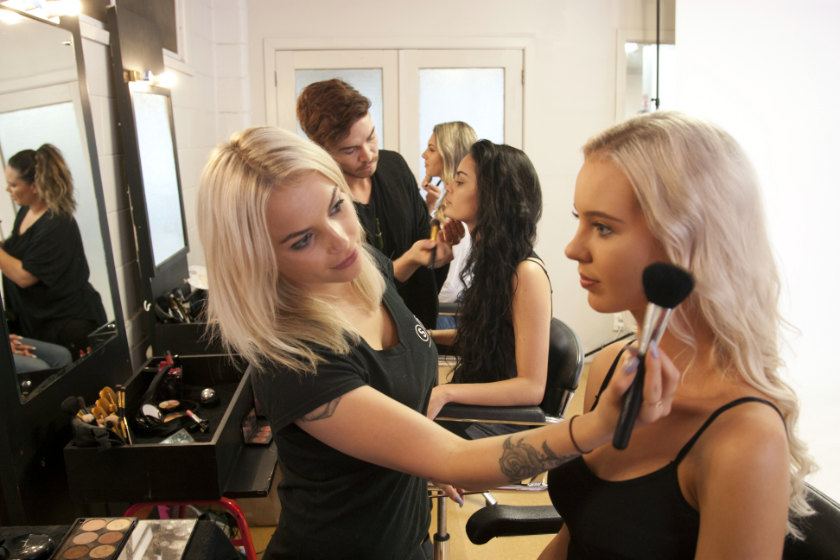 Stiletto Camp
Stiletto Camp is a fun, enriching and exciting experience. It incorporates a make-up and grooming workshop, a professional photo shoot with a leading fashion photographer (which you get to keep; hairstylists and make-up artists will be on hand), a choreography workshop with a renowned New Zealand choreographer, a video shoot, and much more. We start off on a Friday evening with a social get-together, then there are very full days on Saturday and Sunday. Lunch is provided on both Saturday and Sunday, but we suggest that you bring a water bottle and any snacks. Please let us know if you have any dietary requirements. On Sunday you'lll be clear by 5 p.m., but we do release some contestants earlier if they need to catch flights, which we suggest you book as soon as possible.
Places are limited, and once accepted, it is extremely important you pay the fees straight away. If you have already paid your $29 registration fee, then you only need to pay $99. If you have not paid your registration, then the fee payable is $29 + $99 = $128. This secures your place, and shows to us that you are committed to your Miss Universe New Zealand journey.
Here are our banking details:

Name: The Miss New Zealand Consortium Ltd.
Bank: ASB Bank
Branch: Kilbirnie
Account number: 12-3481-0014385-00

All fees are non-refundable.


After Stiletto Camp

All contestants are informed via email that they are in the running to be part of the Top 20, and are required to confirm their understanding, acceptance and commitment to the terms and conditions in the MUNZ finalists' contract. These terms and conditions include participation in the Entrepreneurial Challenge, where you will raise money for your MUNZ journey and Variety, the Children's Charity, your availability for the retreat, your availability for the Grand Final week, a desire to promote the event and secure a Bronze sponsor, and confirmation of an ability to pay the entrance fee of $1,750.
We realize that the entry fee represents a significant investment, but it's very important to understand that your MUNZ journey, if you are lucky enough to become a finalist, will be unlike any other pageant or anything you've experienced before. Your entry fee covers the retreat costs, namely your airfares, accommodation at a four-star resort, selected meals, activities, and all transfers whilst overseas. It also includes your swimwear, and the design and provision of your evening gown for the Grand Final. These last two alone would normally cost you $1,675.


Announcement of the Top 20
The next part of the process is the announcement of the Top 20, which will take place live via video link on our Facebook page on Thursday, March 14, 2019. Very soon after, public voting will commence using our iVote system, which works through Facebook and iTicket.


My journey as a finalist
As soon as the Top 20 have been confirmed, a key part of the competition commences. This is the Entrepreneurial Challenge, which we refer to as the EC. All contestants are required to take part in this challenge. The EC is an initiative that we set up in 2013 in order to benefit our chosen charity, Variety, the Children's Charity, and to date, Miss Universe New Zealand contestants have raised over $350,000, with 50 per cent going directly to Variety. This means over $175,000 for deserving children.
The EC is designed to challenge contestants to think outside the square and to work outside what might be their comfort zone. You are expected to organize an event: this could be a fashion show, quiz night, dinner, auction; there are many options, and we will advise and support you in your efforts. Fifty per cent of the proceeds from the EC go straight to Variety, and the remaining 50 per cent to your participation in the competition, as quite clearly your entry fee does not cover the extraordinary journey you will experience.
There is another reason why the EC is important. The contestant or contestants who have the highest totals in the EC receive immunity from elimination during the Grand Final when the contest moves from 20 to 10. EC totals are based on funds raised, sponsorship achieved, and tickets sold. The winner of the EC is presented with a sash during the Grand Final. The EC runs from the day the top 20 are announced through to the week of the Grand Final. It is incredibly important that once you are confirmed as a finalist, you immediately start thinking about and planning your EC event.


Sponsorship

Miss Universe New Zealand offers a very comprehensive sponsorship proposal, with tiers ranging from Bronze through to Platinum. Each finalist has to bring a Bronze sponsor to the competition. There is though no limit to the number of sponsors you bring into the competition, and all of these count toward your EC total.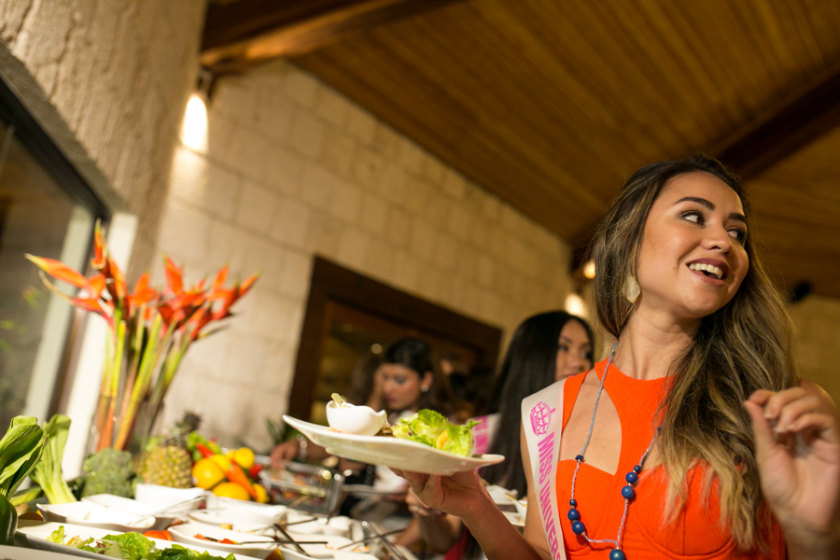 Retreat

All finalists travel away "on retreat". In 2013 and 2014, the Finalists' Retreat took place in Thailand. In 2015 and 2016, we headed to the Philippines. In 2017 and 2018, we returned to Thailand. While on retreat, we will shoot the swimwear section of the Grand Final, the Miss Universe NZ swimwear calendar, and TV segments. We travel with a video crew, a photographer, chaperones, and our travel manager.
The 2019 destination is likely to be Thailand. We can assure you it will be over a week of luxury, fun and an experience you will never forget.
The value of the Retreat exceeds $7,000 per contestant. However, you don't pay anywhere near that: as we've explained, your costs are covered by the entry fee, and your EC efforts.


Judging and voting
Public voting carries on through to the end of the first half of the Grand Final, and is a key part of Miss Universe New Zealand. Therefore, your engagement with the people of New Zealand is crucial to your success. You do this through your use social media (e.g. Facebook and Instagram), and we will give you guidelines and assistance. Voting is made via our own system, which is called iVote, and this is run by iTICKET, who place a link on your public Facebook page, which we create. This enables voters to purchase votes through voting bundles. The bundles are priced at $5. Each vote costs $1, and for every bundle sold, $1 goes to charity.
The overall result of Miss Universe New Zealand 2019 is decided on a 50–50 basis, the public vote representing 50 per cent of the final result, and the remaining 50 per cent is governed by our judging panel, which is made up of industry experts.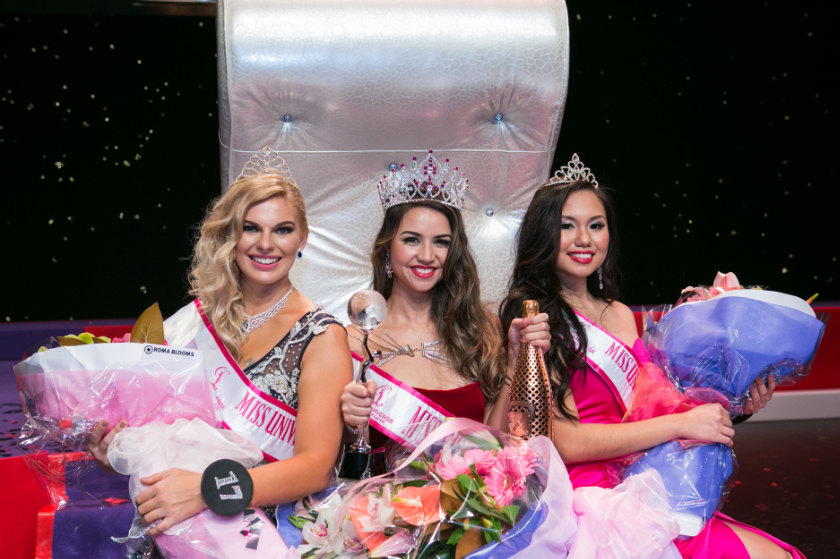 The Grand Final
Grand Final Week is packed with activities and rehearsals in which all our finalists participate, building up to the big day. You must be available.
The Grand Final will take place this year at SKYCITY Theatre on Saturday, August 10. It will be filmed on multiple cameras and live-streamed. The 2017 and 2018 shows were broadcast live on TV with Bravo, as the 2019 one will be, and both were streamed live. All finalists must be available from Sunday, August 4, prior to the Grand Final taking place. If you are based outside Auckland, then travel to and from the city is your responsibility. We will offer you an accommodation deal during your week.
The Grand Final itself is a spectacular show with top entertainers and, of course, all the drama and climax that the biggest and best beauty pageant in New Zealand brings with it.


Miss Universe New Zealand: the detail

From the time that you put in your registration, you are being judged. You need to pay attention to your activity on social media, making sure that it is in line with the expectations of Miss Universe New Zealand.
Miss Universe New Zealand costs hundreds of thousands of dollars to stage: it is filmed, and it is live-streamed in high definition right around the globe. Over half a million people have watched our online video content.
Miss Universe New Zealand is funded through sponsorship, ticket sales, public voting, and a number of other revenue streams.
Below we have summarized the total costs that Miss Universe New Zealand requires from you. We have also listed nominal values associated with what you will receive. As you can see, Miss Universe New Zealand subsidizes your journey to a very significant degree.
Your commitment to us
• Stiletto Camp fee ($99)
• Entry fee ($1,750)
• Securing a Bronze sponsorship
• Ticket sales: we expect you to sell 10 tickets
• Calendars: you are expected to purchase 10 calendars at a wholesale cost of $10 each
• Participation in the EC

Our commitment to you
• Finalists' Retreat, includes flights and accommodation (value $5,000)
• Retreat photo shoot, a photo from which you get to retain (value $500)
• Design and provision of evening gown for Grand Final (value $1,500)
• Provision of swimwear, which you get to keep (value $175)
• Provision of jewellery (value $250)

As you can see from the figures above, the total cost to Miss Universe New Zealand of a contestant's participation in the competition in 2019 is over $7,000. Your participation is heavily subsidized through our multiple revenue streams.
However, we realize that entering the competition represents a substantial investment in time and money, but we would like to stress that this journey, should you be successful, is likely to be life-changing. You will be making an investment in yourself and your future.
We hope this has energized you. There's only one more thing to do, and that's to complete the entry form and start your journey.


Our banking details again are:
Name: The Miss New Zealand Consortium Ltd.
Bank: ASB Bank
Branch: Kilbirnie
Account number: 12-3481-0014385-00